Mother Nutrition
During their treatments, women have unique nutritional requirements. Postpartum nutrition, blood pressure and heart care, diabetes, and obesity are all covered. Dietitians and nutritionists have been trained by Denovo Healthcare. Pregnancy is a time when a healthy diet is especially important, as it ensures that the mother-to-be receives appropriate nourishment as well as critical minerals, vitamins, and other nutrients. In conjunction with gynaecologists, our dieticians create individualised meal regimens for pregnant women and monitor their health throughout the pregnancy.
Newborn Nutrition
Getting your infant the correct diet during infancy is critical for their growth and well-being. Breastfeeding exclusively for the first six months is excellent and highly recommended for their development and wellbeing. Breast milk is nutrient-dense and aids in the development of both the intellect and the body. Antibodies, antimicrobials, and anti-inflammatory ingredients are also present, which protect the newborn and aid in the battle against infections and disorders.
Pre Conceptional counselling to prepare your body and mind for planning pregnancy. Includes Your visits to the gynaecologist throughout the course of pregnancy. Monitoring of baby's growth, vaccinations, exercise and diet advice in all months of pregnancy. Scheduled scans, blood tests, etc also included.
Advice regarding modes of delivery, selection of proper hospital set up for delivery, post-delivery care, breastfeeding advice, post natal recovery exercises and neonate care are all part of this counselling.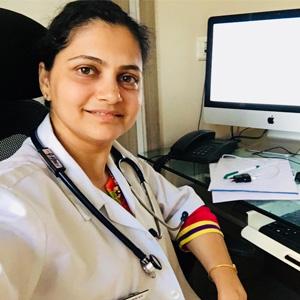 Specialized In Test Tube Baby (IVF) , PCOD, Minimal Invasive Surgeries( Laparoscopy/Hysteroscopy)

We specialize in Fibroid/cyst/ectopic/hysterectomy with Advanced Laparoscopic Techniques. Dr. Aditi has 6 years of experience in treating long-term infertility. we are attached to various multispeciality hospitals in Pune including ONP, MJM, Gynaeworld hospital.