Bringing a child into this world is a deeply personal and emotional process. The months leading up to the child's birth, on the other hand, are a jumble of emotions for the mother: joy, stress, and terror. The dread of extreme pain during labour is one of the most common anxieties among pregnant moms. There are now strategies to minimise not just the pain but also the worry that mothers-to-be experience, such as pain relaxation techniques. Denovo offers a variety of services to help you get through this unique time with as little anxiety, tension, and discomfort as possible.
Epidural Analgesia
Epidural Anaesthesia is commonly used for this. An epidural catheter is placed in layer of ur spinal cord (lower back) through which pain killer drugs are given, which reduce the severity of labour pains, thus giving you a painless birthing experience. You can always discuss pro and cons of this with your consultant and take an informed decision.
If advised by a doctor, epidural analgesia is a popular treatment used by women during labour. It's only used in the later stages of labour, when the cervix has opened up to around 3-4 centimetres. This treatment necessitates the use of an anesthesiologist, a doctor who specialises in delivering anaesthetic.
Through a plastic tube, tiny dosages of Epidural Analgesia are injected into the spine. A needle is pushed through the area just outside the Dural Membrane enclosing the Spinal Cord, Spinal Nerve Roots, and Spinal Fluid with a local anaesthetic. Except for the prick of the needle, the mother-to-be experiences no discomfort throughout the procedure. Through the needle, a catheter, which is a thin plastic tube, is inserted into the spine. The needle is subsequently removed and the drugs are injected. Several tests will be conducted after the catheter is put to confirm proper placement and to decrease pain. The 'Continuous Epidural Technique,' which requires the use of a catheter, is referred to as such.
Continuous epidural anaesthesia can be made to endure for the duration of the labour. Additional drugs may be required when the baby is near to the uterus's entrance, depending on the mother's level of discomfort.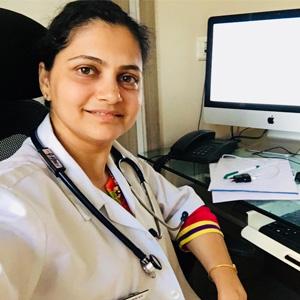 Specialized In Test Tube Baby (IVF) , PCOD, Minimal Invasive Surgeries( Laparoscopy/Hysteroscopy)

We specialize in Fibroid/cyst/ectopic/hysterectomy with Advanced Laparoscopic Techniques. Dr. Aditi has 6 years of experience in treating long-term infertility. we are attached to various multispeciality hospitals in Pune including ONP, MJM, Gynaeworld hospital.