Denovo Health Care will provide you with an accurate diagnosis using cutting-edge diagnostics to ensure that you get the relief you need. The treatment plan will be guided by an accurate diagnosis and the severity of your ailment.
While pain is usually the first symptom most people detect, loss of sensation could be your first symptom or a sign of development. Restless Leg Syndrome, or RLS, is a common denovo health care illness associated with neuropathy that we commonly treat.
Our patients are seeing symptom relief and a much more active lifestyle as a result of their treatment. The comfort in your feet may provide you with more freedom and mobility. Untreated diabetic peripheral neuropathy can lead to serious complications; however, there is no need to suffer any longer. In many circumstances, you can finally enjoy a pain-free life filled with peace and joy.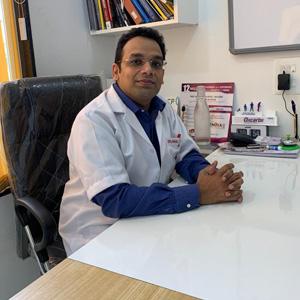 M.d ( Medicine) D.N.B(Neurology) Consultant Neurologist

Special interest in treating headache(migraine) vertigo,stroke, epilepsy, and other neurological disorder Attached to Sancheti, Joshi,Ratna,Sanjeevan hospitals in Pune Attends satellite OPD every Saturday at Narayangaon at Varadi Medical.