Includes basically monitoring of the ovulation, assessinv semen quality, knowing the basic anatomy of the patient and getting to the base of problem. First step in infertility treatment includes " Timed Intercourse" in which we ask to the patient to undergo follicular monitoring scan and have contact when the follicle ruptures. Next step is "Intrauterine Insemination" which has same steps as follicular monitoring, but the day when follicle ruptures, husband's semen is processed and 100% good quality sperms are placed into patients uterus. This bypasses cervix factors and enhances chances of pregnancy. Last step in this is IVF / Test Tube Baby- in which we stimulate both the ovaries to produce good quality eggs by giving hormone injections, an ovum pick up procedure is done and embryos are formed. After assessing the quality of lining, we plan the transfer of these embryos into patient's uterus. This process has overall 50-60% chances of achieving pregnancy.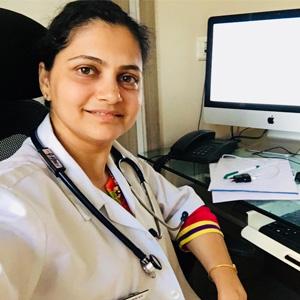 Specialized In Test Tube Baby (IVF) , PCOD, Minimal Invasive Surgeries( Laparoscopy/Hysteroscopy)

We specialize in Fibroid/cyst/ectopic/hysterectomy with Advanced Laparoscopic Techniques. Dr. Aditi has 6 years of experience in treating long-term infertility. we are attached to various multispeciality hospitals in Pune including ONP, MJM, Gynaeworld hospital.