EMG/NCV testing is used to diagnose disorders of the nerves and muscles, testing for neuropathies, carpel tunnel syndrome, sciatica, neck and spine conditions. It is a function test for the nerves and muscles, and complements the clinical exam as well as imaging studies, e.g. MRI.
During the NCV portion of the test, nerves are tested by electrical impulses. These are usually well tolerated and have no side effects. The muscles are then tested during the EMG portion of the test. A tiny pin is inserted into relevant muscles and activity recorded. Care is taken to perform testing as comfortably as possible, including the use of a skin spray.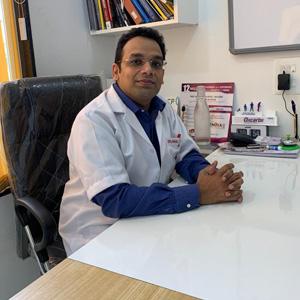 M.d ( Medicine) D.N.B(Neurology) Consultant Neurologist

Special interest in treating headache(migraine) vertigo,stroke, epilepsy, and other neurological disorder Attached to Sancheti, Joshi,Ratna,Sanjeevan hospitals in Pune Attends satellite OPD every Saturday at Narayangaon at Varadi Medical.