Migraines are more than simply a headache; they're a widespread chronic brain illness that affects about 12% of India's population. Migraine sufferers have "attacks" that involve moderate to severe pain, gastrointestinal symptoms, and sensory disruptions such as light, sound, movement, and smell sensitivity.
Although the specific aetiology of migraine is unknown, clinical history and genetic investigations indicate that it runs in families. Experts, on the other hand, view migraine as a neurovascular condition in which neurons (brain cells) cause blood vessel changes. The aberrant activation of the trigeminovascular system, a portion of the brain responsible for picking up feeling from the face and head, is a defining aspect of a migraine attack.
Our headache-migraine program specializes in the diagnosis and treatment of migraines and other types of headaches. The program is affiliated with neurology and is led by a consultant neurologist who has a special interest and competence in migraine. Typically, it is staffed by highly-qualified teams. Our specialists will be able to determine whether your migraine episodes are migraines, examine your current treatment, and provide solutions for you to manage your condition. The specialist has acquired a plethora of experience with migraine varieties and innovative treatments.
What should you do to be ready for your first visit ?
It's a good idea to keep a headache record before your first consultation with the specialists. Maintaining a record of these might be quite beneficial in providing the doctor with a clear view of what you are facing. This is especially crucial since there is no specific test for migraine, most of the diagnoses will be dependent on your experience.
The doctor would have to know the details and dosages of any previous medications you have tried. That would include herbal medicines and complementary therapies that you have tried (such as acupuncture, homeopathy, etc).
Once a migraine diagnosis has been ascertained, the specialists will be able to advise you on how to manage the episodes. This may include testing different medications, lifestyle recommendations, guidance on how to cope with your symptoms, and self-management of your specific migraine condition to help reduce its effect on your daily life.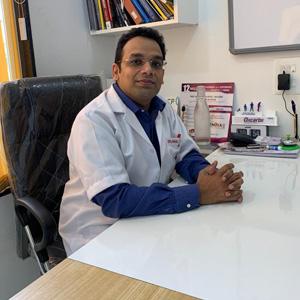 M.d ( Medicine) D.N.B(Neurology) Consultant Neurologist

Special interest in treating headache(migraine) vertigo,stroke, epilepsy, and other neurological disorder Attached to Sancheti, Joshi,Ratna,Sanjeevan hospitals in Pune Attends satellite OPD every Saturday at Narayangaon at Varadi Medical.